…says Sanjay Suri, who is bringing a Chinese film to Indian theatres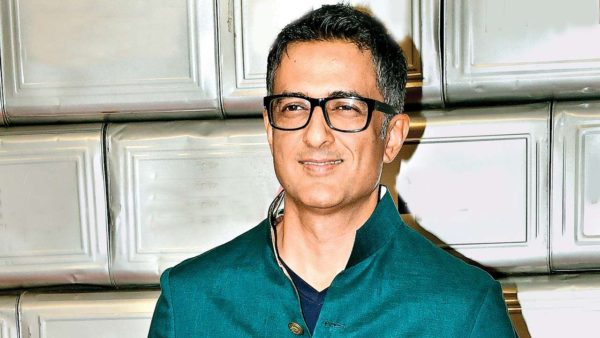 Last year, Sanjay Suri presented the Cannes Palme d'Or winner, Japanese film, Shoplifters, to the Indian audiences. Now, the actor and producer is back with celebrated Chinese director and screenwriter Jia Zhangke's film Ash Is Purest White, starring Zhao Tao and Liao Fan. Set in contemporary China, it's a love story with an intriguing plot. Sanjay tells After Hrs that he is excited about bringing world cinema to India. Excerpts…
What's the thought behind the title, Ash Is Purest White?
Ash is created with fire and purity only comes at a high temperature. It doesn't remain mediocre anymore. The title is relevant to the film and theme. It's about the deep love that goes beyond mediocre love. It's a Chinese film and we are distributing it here. It's a theme that one can relate to. Characters, sometimes, undergo challenges and emerge victorious. Here, it's in the context of love, about a woman standing up for a man she loves. It's about loyalty and patience.
What appealed to you about the movie?
It works at various levels. The characters and the situations they go through. The whole treatment works at a sub-conscious level. It has travelled to festivals and was selected to compete for the prestigious Palme d'Or at the 2018 Cannes Film Festival. The protagonist is in love with a gangster but she stands up for him and sacrifices everything for him. So, it's not about good or bad. It's about acceptance. We liked the film and there was an opportunity to release it in India. It's set in contemporary China and it's a window to another culture. While a lot of Indian films are being released in China, a festival gem from there is being released here. Last year, we did something similar with the Japanese film Shoplifters.
With world cinema being brought to our doors, do you think the Indian audience wants to see stories that go beyond their culture and country?
I'll tell you something. It's not now. When I was growing up, one could watch regional cinema on Doordarshan. In the early '80s, I have seen Malayalam films, Bengali movies, etc. With the privatisation of channels and dependence on advertising and branding, it just became more populist. Then we were literally starved of even Indian cinema, forget world cinema. So, the audience is always ready. You switch on any radio station now, it's only Bollywood. There is nothing wrong with that, but what about the diversity? I have made independent films; it's a challenge to put these films out.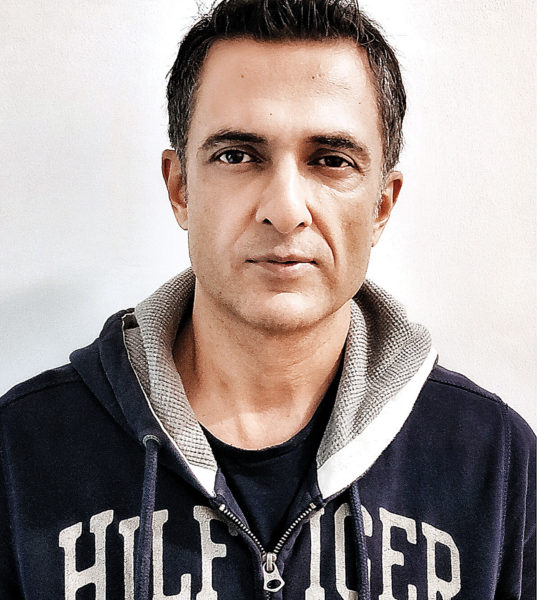 Do you plan to continue bringing films from other cultures to Indian theatres?
Yes, the idea is to have continuity. Next year, it will be an Egyptian film and we hope to bring more. What we are lacking is a destination for these films. Where do we go and watch them? Now, with OTT platforms, one can see them there but the experience is something else in the theatre.
Everyone keeps talking about how these days, content is king…
(Cuts in) But distribution is God (laughs)! Smaller films don't have budgets. Ticket prices are the same. People have to navigate through traffic and find parking space to go and watch a film in a theatre. It's a challenge but people are doing it and continue to do it, which is heartening.
On the acting front, you have been more active on the OTT platform rather than movies.
Yes, I did a couple of web shows, with the last one being Leila. I think actors like me, who have done alternate films, are finding it quite comforting to work on OTT platforms. There is a diversity of stories and also characters. In films, it still comes down to box-office decisions. In the digital space, there is still democratisation of numbers. Everyone loves a Narcos and Pablo Escobar but half the people don't know the actor's real name. In a way, it's the characters that work, which is great.
Pyaar Mein Kabhi Kabhi released in 1999. It's been 20 years for you in the movies…
Without a Rs 100 crore movie! Thirty-eight films, eight as a producer, one National Award. I'm not complaining!
You're often named among the most underrated actors in the industry. Do you feel you've not received your due?
Initially, that was a thought. Once I started producing, I realised that casting is often economics based. You do need talent but economics also comes into play. I'm sure the right opportunities will come my way. I'm quite happy doing what I do. But yes, I would love to do more.
Credits: dnaindia