Actor Samir Soni will be making his directorial debut with My Birthday Song. The film, which stars Sanjay Suri and Nora Fatehi, is now complete and ready to be released. Suri had started working on it in 2014.
Suri shared the development exclusively with Cinestaan.com while speaking about his next production, Shab. Suri is also producing My Birthday Song.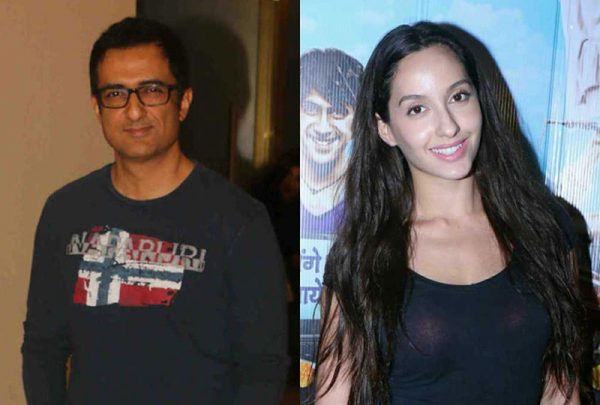 The release date for My Birthday Song is not yet decided. But Suri added that it won't be long before it hits the theatres and they are all set to send it to the Central Board of Film Certification (CBFC) to obtain a certificate.
"It (the release) will be pretty soon. Next three months maybe. The film is complete. The trailer is being cut currently. We will start the censor process in early July," said Suri.
He is happy with the film which is a psychological thriller. "It's a psychological thriller and one of its kind. It has turned out brilliantly. I am very excited about that," he added.
In 2014, Suri had told a publication how he got associated with the film as an actor and producer. "Samir has been a close friend and when he narrated the script to me, I told him he must direct this one. In turn, he said, 'Will you act in it?' I told him that not only would I like to act in it, but produce it too. I always knew that Samir would someday direct a film," he had said.
Credits: cinestaan