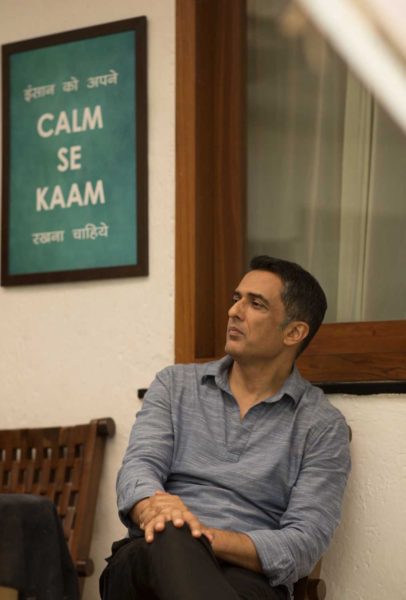 Director Sanjeev Vig's last short, Rogan Josh, won the Filmfare Award for Best Short Film earlier this year.
The profession of cuddling is almost unheard of in India. To throw more light into the field, a short film titled Call Him Eddy is here. Starring Sanjay Suri in the lead, it is the first Indian film based on the profession. Suri plays a professional cuddler in the film directed by Sanjeev Vig.
Suri said that he gave an instant nod to the film. "At a time when I was already in space of thinking how the virtual world has impacted human relationships and communication, a script like Call Him Eddy comes to me. It was love at first read! I told the director this film must be made with or without me. Am fortunate that I got to play Eddy. We listen to words before we feel them, a cuddle needs no words," he said in an official statement.
Producer Pooja Jain of Savera Films said, "Short films have become a major market. Stories aren't limited by their size anymore. Sanjay Suri is playing Eddy, the professional cuddler and Sanjeev has attempted to deal with this subject with great finesse."
Last year, Vig made the short film, Rogan Josh, which starred Naseeruddin Shah in the lead. It won the Filmfare Award for Best Short Film earlier this year.
Suri will next be seen on the big screen in Jhalki (2019) which releases on 14 November.
Credits: cinestaan