HAPPY BIRTHDAY SANJAY SURI: Actor and producer Sanjay Suri was once an ace squash player, who had no thoughts about spending his life in showbiz. But it was destiny which kept making new ways for the star to keep moving forward. Fans of Sanjay Suri know that the seasoned actor's movie choices are quite different from some of his contemporaries.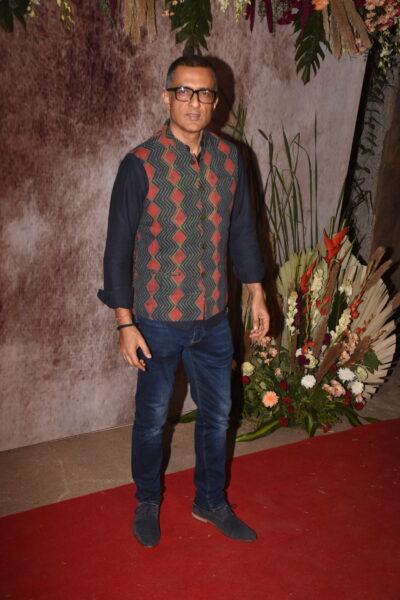 He rarely kept commercial movies on his priority list and picked up projects that challenge his mettle as an actor. Not many know that behind all the limelight Suri has today, there are scars of a human tragedy. As the actor celebrates his 52nd birthday today on 6 April, 2023, here are some lesser-known facts about his life that is sure to leave you astonished.
Sanjay Suri Birthday: Lesser-known Facts
According to Mid-Day, Sanjay Suri was merely 6 years old when his elder brother introduced him to squash. His liking for the game grew so much that he made it to the sub-junior squash team for Jammu & Kashmir within two years. He went on to represent the state in Junior national championships.
However, everything changed after his family was forced to flee his home state because of a heinous terrorist attack. The actor came from one of the affluent business families of Kashmiri Pandits. He lived in the valley for 19 years but had to escape after his father was killed by militants.
His family lived in a refugee camp before settling in New Delhi back in 1990.
It was in 2001 when the actor married a Delhi-based psychologist Ambika, the couple shares two kids together.
Sanjay Suri had no plans of joining movies but his pathway in showbiz opened as he started modelling after moving to New Delhi.
His debut Bollywood movie Pyaar Mein Kabhi Kabhi saw him in a supporting role alongside co-stars Dino Mora and Rinke Khanna.
While this film tanked at the box office, Sanjay Suri build on a name for himself with his appearances in films like Filhaal, Dil Vil Pyat Vyar, Pinjar, and Daman: A Victim of Marital Violence, among others.
Sanjay Suri's fame catapulted after his exceptional performance alongside Juhi Chawla in Jhankaar Beats.
Suri and Juhi once again co-starred in the 2005 released film My Brother…Nikhil which displayed his unconventional shade on the big screen. He garnered rave reviews for playing a homosexual man suffering from HIV.
In 2012 he was a part of the Indian team that represented the movie 'I Am 'at the prestigious Cannes Film Festival. The anthology ended up winning the National Award for Best Hindi Film and Best Lyrics.
Credits: news18