Bollywood has, however, undoubtedly come a long way when it comes to films that focus on issues faced by the LGBTQ+ community.
The LGBTQ+ community is still fighting prejudice two years after the Article 377 annulment and in the current legal campaign for same-sex marriage. We might take the liberty of saying "we have come a long way" when writing about the state of the community today, but have we really?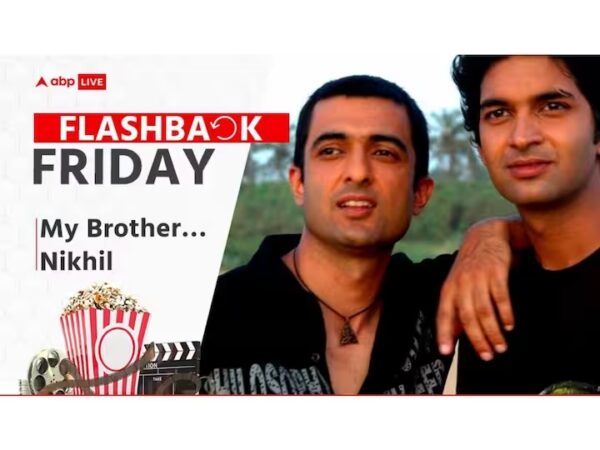 Bollywood has, however, undoubtedly come a long way when it comes to films that focus on issues faced by the LGBTQ+ community. Only a few films that accurately portrayed the community and the challenges that they confront in society may be said to have redeemed Hindi cinema from its troubled history with the subject.
The recent Bollywood movie 'Badhaai Do', starring Rajkummar Rao and Bhumi Pednekar, hit the perfect notes. The film, based on the less-discussed 'Lavender Marriage', worked for its effortless narrative and heartfelt portrayal of reality. 'My Brother… Nikhil', directed by Onir, was another movie that dared to hold up a mirror to society and address the fundamental human rights that LGBT people are denied. The film was classified as being ahead of its time since the newbie filmmaker ventured into uncharted territory by presenting a plot that the Indian viewers were unwilling to embrace. However, the film did not face any of the criticism that 'Fire', a movie about two women in love directed by Deepa Mehta, received six years ago.
Based on the life of Indian AIDS activist Dominic D'Souza, the movie takes place in Goa in the early '90s. He became Goa's patient zero after it turned out that he was infected with the virus. He was imprisoned in a tuberculosis unit by the authorities under forced quarantine. D'Souza contested the quarantine on legal grounds. It was unlikely that any filmmaker would have thought about offering his story to an audience in 2000, a time when AIDS was inadequately understood and homosexuality was not only frowned upon but a criminal offence.
The main protagonist of 'My Brother…Nikhil', Nikhil Kapoor, played by Sanjay Suri, is the state all-around swimming champion. A young man living a mostly happy life in his hometown with a loving family, a supportive sister, and a bunch of friends. His 'normal' world is turned upside down when he gets the HIV diagnosis.
The opening of the movie, in which Nikhil's family recalls their 'little boy' after his death, sets the context of a life that all of us are familiar with. His family describes him as any other set of parents would, going back to his childhood memories and noting all of his achievements. His father, Victor Banerjee, who is pleased with the way he raised him, wonders at one point what went wrong for him to grow in the way that he did. Far from accepting their child for who he is, his parents turn their backs on him.
The two pillars of support for the ailing Nikhil, who is more crushed by the treatment he receives from society at large, are his sister Anamika (Juhi Chawla) and boyfriend Nigel (Purab Kohli).
A movie like 'My Brother… Nikhil' might not seem like a project that thoroughly explored the subject in light of films like 'Margarita With A Straw', 'Aligarh', and 'Super Deluxe'. However, as the saying goes, this movie walked so that the others could run. The tenderness and stance of the movie, which tells the life of just another human rather than a gay man, are what give it its charm. The maker resists basing Nikhil's entire identity on his sexuality, so it takes a backseat. Onir does a fantastic job of capturing the pain of a person who is rejected by his own and has his goals dashed through no fault of his own. The director crafts a tale that might be an account of any family without adding superfluous frills or harping on the fact that this is an LGBTQ+ movie.
It was a deliberate choice, the director said in his book, 'I Am Onir & I Am Gay', not to make it a love story but rather a recounting of a brother's life through his sister. Onir, who came out of the closet much later, got the same backing from his own sister, Irene, who never wavered.
Watching this film in the OTT era, where one is free to explore the same subject in much greater depth and with far fewer constraints, genuinely makes one admire the effort put in over a decade earlier. The movie pushes the envelope for mainstream Hindi cinema without leveraging the subject or queer-baiting, as Bollywood tends to be accused of. One might debate what makes a film a must-watch. 'My Bother… Nikhil' may not be on the same level as current films, but it is still worth watching because of the intricate web it builds, which is missing in several contemporary flicks.
Credits: abplive.com