As we are grappling with one pandemic, today is a day marked to raise awareness about another pandemic that has shaken this millennium so far. World AIDS Day is observed on December 1 every year to raise awareness and remember those who have died because of the pandemic that is caused by the spread of HIV infection.
While the film industry has many takes on the pandemic that outline the stigma HIV-positive people face, one movie that handled the issue with the sensitivity it deserves, without being didactic, is My Brother Nikhil (2005). Based on the life of AIDS activist Dominic D'Souza, the movie is the impressive magnum opus of director Anirban Dhar (Onir).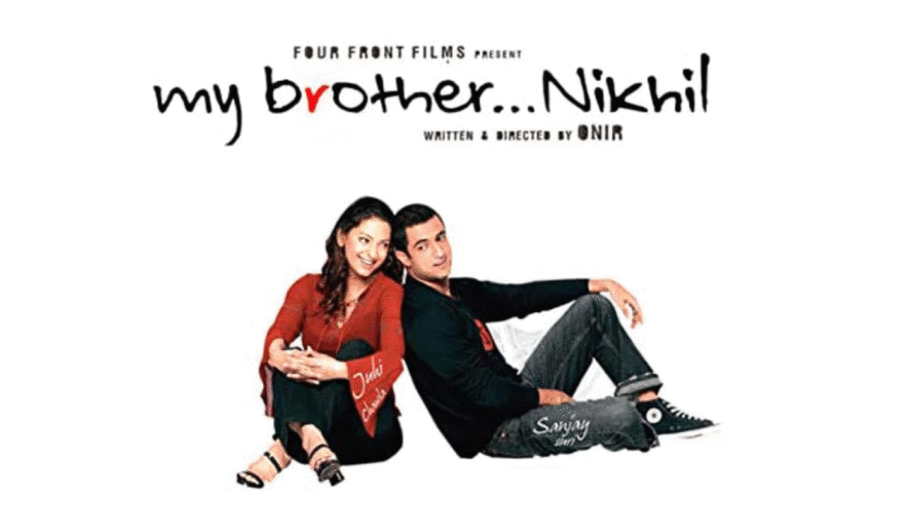 My Brother Nikhil is set in Goa between 1987 and 1994 and spans the life of Nikhil Kapoor (played by Sanjay Suri), an HIV-positive person. He is the state swimming champion — fulfilling the dream of his father (essayed by Victor Banerjee) and is doted upon by his mother (played by Lillete Dubey). His elder sister — Anamika (Juhi Chawla) — is the one person who loves him but is emotionally balanced in her adoration. Nikhil has a beautiful girlfriend — Leena Gomes (Dipannita Sharma) — and a flourishing career. In short, the perfect life that could rouse envy in the most content of humans.
However, the perfect house of cards comes tumbling down and Nikhil's life falls apart when he is discovered to be HIV-positive after a health examination of the swimming team. Not only is he chucked out of his team, but his adoring parents are now disgusted by him and the girlfriend dumps him like a hot potato. Overnight, he is homeless, socially ostracised, humiliated and disgraced after being arrested for being HIV-positive. The three people who stand by him are his sister Anamika, his friend Nigel (Purab Kohli) and Nigel's boyfriend Sam (Gautam Kapoor). The movie also depicts the homosexual relationship between Nigel and Sam with great sensitivity. The film is then about Nikhil rebuilding his life as a music teacher and how his family and friends eventually come around to treating him with dignity and respect.
As one of the first movies to spread awareness in a relatively uninformed India, the film did a great job of presenting tolerance, inclusion and understanding — about AIDS and homosexuality.
As a society, we have come a long way in the inclusion of HIV-positive people in mainstream life since My Brother Nikhil was released 15 years ago. Yet, the film has lessons that we can do with, in the present day and age when we are still prone to first 'othering' someone different from us and acceptance is still lagging way behind. On this day marked to raise awareness on the subject of HIV-AIDS, this film is a must-watch on Netflix.
Credits: dailyo