Here are 7 other instances when Bollywood did the gay act right!
Manoj Bajpayee in Aligarh
Aligarh was based on the real-life incident of a professor teaching at Aligarh University who was caught having sex with a rickshaw puller and was ostracized by the society, and even thrown from his job. Manoj was exemplary in his role that not many Bollywood actors would dare to touch. I am sure he will be the frontrunner for the National Awards next year.
Samir Soni in Fashion
Madhur Bhandarkar have always gone for stereotypes in his films, especially when it comes the homosexual community. However in Fashion, he took a rare stance and made Samir Soni's gay character a very humane and empathetic side, that made you acknowledge that even in the higher strata how difficult it is to openly embrace your sexuality.
Sanjay Suri and Purab Kohli in My Brother…Nikhil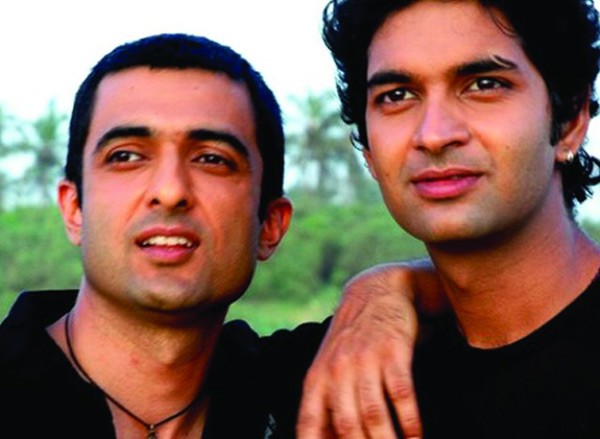 In this brilliant tear-jerker, Sanjay plays a HIV positive swimmer who is in a relationship with his best friend, played by Purab Kohli. Naturally their relationship comes under the scanner, once it is out that the Sanjay is afflicted with the dreaded ailment. However, the director Onir have depicted their relationship so emotional and heart-touching, without even having the need to include shocking scenes.
Vikram Chatwal in Honeymoon Travels Pvt Ltd
In this Reema Kagti film, Vikram and his wife (played by Sandhya Mridul) are one of the six honeymooning pairs in the film. But like each couple in the story, even they have their unique set of problem. In this case, to the shock of the poor wife, the guy happens to be a homosexual, and he has only agreed to get married so that his parents. There is also another track where one of the other husbands in the group gets attracted to him, despite being in a love marriage! Even though he has kept his bride in the dark about his sexuality, Vikram's portrayal still cuts a sorry figure, as we are sure there are many other like him who get into alliances that they don't want, because of family pressures!
Rahul Bose in I Am
In I Am, Onir present a far more murkier side of how society treats the LGBT community. Rahul Bose plays a gay man who engages in a one night stand with a person whom he had just met, only for their encounter to be interrupted by a police cop. This particular segment of the film shows how certain dark elements con people by catching them under such compromising positions.
Saqib Saleem in Bombay Talkies
Contrary to his usual colorful and larger than life films, Karan Johar handled a really mature track about relationships in his segment of Bombay Talkies. Saqib Saleem plays an employee in Rani Mukherji's, who is very open about his sexuality. It also doesn't stop him from slightly flirting with her husband, though the repercussion of that gets more damaging.
Irrfan Khan in Migration
In this short film directed by Mira Nair, Irrfan Khan plays a abusive husband in a marriage with Sameera Reddy. The reason for his inconsideration towards his wife is because he is a closeted homosexual.
Credits: bollywoodlife