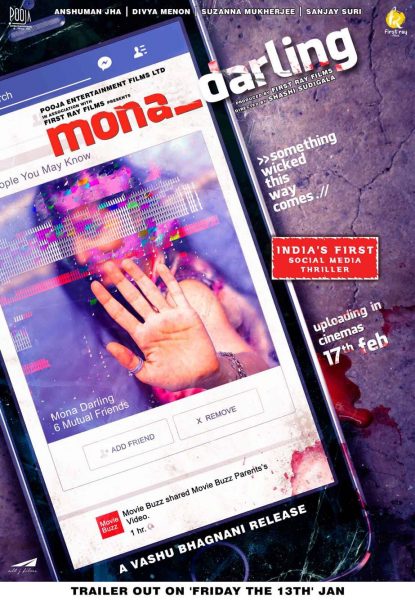 Mumbai: The first look of actors Sanjay Suri, Anshuman Jha and Divya Menons upcoming horror thriller film Mona_Darling was released on Wednesday.
Set in the contemporary, post-cyber world, Mona_Darling is a whodunit that tells the story of a college campus where a few mysterious deaths occur and the only common link between the victims is that, seconds before their deaths, they all accepted a Facebook friend request from a certain profile page of Mona_Darling.
"Mona_Darling is India's answer to the whodunit genre. Wiki as a character is very special and close to me because he is most unlike a hero. He's a sociopath nerd who loves gaming and codes," Anshuman said in a statement.
The film, which also stars Suzanna Mukherjee, is slated to release on February 17.
Credits: news18