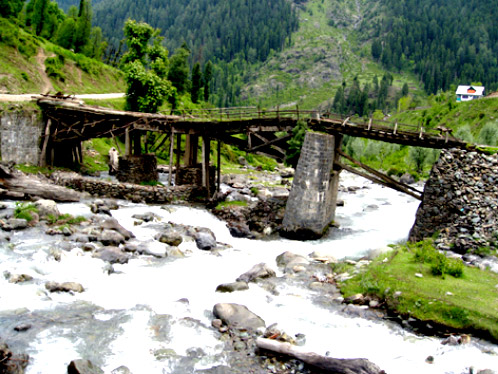 2008, landed in Srinagar and the first breath of air was familiar to me, it was the same crisp fresh air that I grew up with. I immediately called my wife and attempted expressing my joy and nervousness at being back in my home town after 18 long years.
It was a short walk to the arrival lounge. A make shift arrival lounge with just one conveyer belt working, with people pushing each other to get their luggage like in any other Indian airport. The arrival lounge was full and crowded from the previous flight as passengers were still collecting their luggage. Lots of Gujarati and Maharashtrian tourists I noted. The new Airport was under construction and I thought to myself- prosperity is returning to the Valley.
My mind was preoccupied all through the flight and as I collected my luggage I got a call from my cousin, he had come to receive me since he was visiting the valley at the time. 19 years ago in 1989, after a short vacation in Delhi, my father had come to receive me at the Airport but now it was different. What was I expecting? A strange feeling took hold of me as if all these years didn't exist and they suddenly seemed to have lost their importance. I felt I had never left this place. I hugged my cousin and was happy to see that I wasn't alone after so many years in my home town. I wish my mother, my older brother, sister and my wife were there with me as I just wanted to share and express the rush of emotions I was grappling with. That actually made me realise further how difficult it must have been and also traumatic for my mother when she visited her lost home and attempted to confront her past in Srinagar in 2006, after almost 16 years.
I had to reach Pahalgam (2 hour drive from Srinagar) for my shoot, so I drove directly from the Airport. Our farms used to be situated on the airport road and I just wanted to see them from outside but I could not recognise the bends and the new development around Badgam and Peerbagh. We took the bypass to Pahalgam which came out straight onto the National Highway. Occasional bunkers and CRPF movement was quite visible along the way. Lots of dilapidated houses on the way of the hindus who had to flee almost two decades ago. Those images made me think and feel…….but today almost 20 years later, there is negligible presence of a culture, of a community that once was native to Kashmir, the original inhabitants of the Kashmir valley with a recorded cultural and civilisational history dating as long back as 5,000 years.
During the peak of militancy in the Valley, during the mass migration of kashmiri hindus, at the time when Pro Pakistan slogans and inflammatory speeches were made from the pulpits of mosques, when public address systems that are meant for prayers were used to create fear. That was also the time when walls were plastered with handbills and posters, Fatwas ordering all Kashmiri's to strictly follow the Islamic dress code, prohibiting the sale and consumption of alcohol and imposing a ban on all video parlours and cinemas. Frequent incidents of throwing acid on women who refused to wear Hijab/Burkha. Warnings and notices were pasted on doors of Hindu houses asking them to leave Kashmir within 12-24 hours or face death or worse. "Kafiron bhaag jao" was a common threat heard. I personally had to grow a beard to be able to take my exams so that no one would harass or stop me.
Today an entire generation in the Valley has changed, a whole new generation of people who were born between 1989 and 1999 and were too young to understand what was happening in the Valley.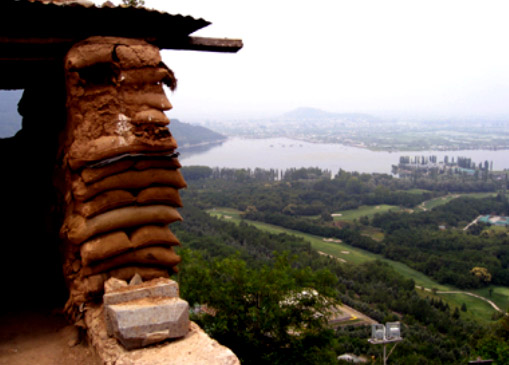 Today it is their negligence that makes them say, "KASHMIRI HINDU YAHAN SE BHAAG GAYE" (kashmiri hindus ran away). It's the lack of information or rather misinformation that they have been given by the older generation. I really cannot question an ignorant kid on the road but this statement disturbed me deeply. This should be answered by the older generation who were WITNESS TO ALL THIS during the early nineties. It is NOT to blame anyone but it is their duty not to distort history that is as young as 20 years, it is their duty to educate the youth that violence made all suffer, it is their duty to question their inner self and seek answers and truth as this history will be forgotten very conveniently, it is their responsibility to tell the truth to the next generation that many were made to run away. No one likes to be up-rooted, no one wishes to lose their identity and no one likes to be called a MIGRANT & a RUFUGEE in their own country.
It is not to refresh old wounds but it is also important not to forget. Unless we confront our past we will never find peace in our future as the memories and images shall keep haunting all for generations.
We can build broken bridges provided there is a strong WILL to do so. All have suffered, be it Hindus or Muslims. Now is the time to unite so that we leave a secure and safe Kashmir for the coming generations.
"It is time to look ahead and build broken bridges, if it is not done now…it will never be."
May peace return to Kashmir and may all wounds get healed.