"When a role makes you draw from within, you live that moment. It helps you as a person, as an actor. It is therapeutic."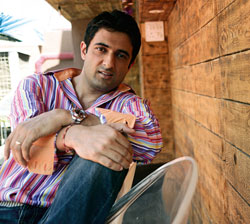 Post Filhaal, men approached him, grumbling about their wives wanting them to emulate his character. After Jhankar Beats, they would mumble about spouses begging for more romance. Kashmiri migrant and sensitive performer, Sanjay Suri, much to his amusement, has been dubbed the 'model Indian mate', observes Alpana Chowdhury
They came to play table tennis. Ostensibly. Instead they shot his father dead. It was August 1, 1990. The place, Srinagar. The time, eight a.m. In one split second, Sanjay Suri, all of 19 years, became a refugee in his own land. When youngsters from the neighbouring locality, brainwashed with misplaced ideals of jihad, arrived without warning and struck at a family that had lived in Kashmir for four generations, the message was clear. "It was ethnic cleansing," states Suri, without mincing words.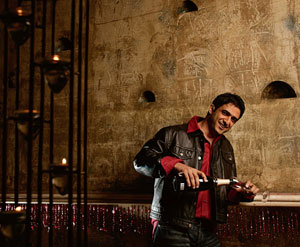 Leaving everything behind, the family fled to Delhi the same day to cremate his father. Never to return to Srinagar. "We left behind our house, our business, our everything. I don't even have a photograph of my father. The loss of life, the loss of property were bad enough; but what hurt the most was the loss of identity," recalls the actor as he recoils at memories of how he and his mother had to register themselves as migrants every month. "We had to sit the whole day at Tees Hazari Court till our number was called out, to collect Rs. 500 for a family of four. If we didn't do this, we'd get de-listed."
But the tough task of starting life from scratch didn't permit him then to wallow in the humiliation and pain for long. In a country where "gas connection ke liye bhi jaan pehchan chahiye" setting up home is not the easiest of tasks. And Suri still had to finish his graduation and earn a living. Years later, it all came pouring out. First, on the sets of Pinjar, a film on Partition, and then when facing the camera for My Brother Nikhil. "The song 'Watanave' in Pinjar was like singing the song of my life, of what had happened in Kashmir. When director Dr. Chandraprakash Dwivedi saw how moved I was, he was concerned. 'Is it helping?' he asked. I said it was. When a role makes you draw from within, you live that moment. It helps you as a person, as an actor. It is therapeutic.
Credits: www.verveonline.com