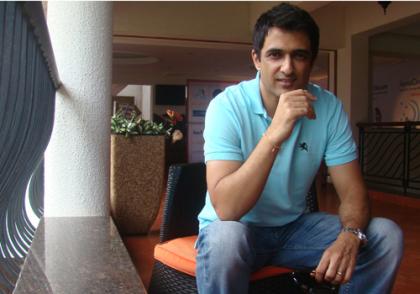 Sanjay Suri, a well known Bollywood actor who made

his presence felt in offbeat movies like 'Jhankar Beats' is now experimenting wi

th a new concept in filmmaking where he has taken the help of social networking sites to outsource talent and get finance for his next movie 'I am' which will be directed by Onir and produced by him.
"This is one of the first films which is being 'crowd sourced'. It has around 400 co-producers that we managed to get from social networking sites. We had to streamline the list from 5000 emails to 400," explains Suri who is in Goa for the APREE three day seminar that will conclude on August 29.
He said this idea was born at APREE 2009 event itself that was also held in Goa. "This idea came when we were discussing about innovation in the time of recession," he said. He informed that all the 400 co-producers are not financing the film. Suri says that through this medium, they have managed to get a music composer, crew members and even assistant directors.
He admitted that it was a tedious process of streamlining the candidates and fit them in a category. But, Suri who is also a producer maintained that this step was indeed taken to explore avenues for independent filmmakers like him to get finances for their dream movies.
"Now with corporates coming forward to finance films it has become more difficult for us. But, the only and major satisfaction is that at the end of the day we have creative freedom," said Suri
When asked about the movie, 'I am', he revealed that it is a film based on four stories set in contemporary India. "It has stories like of child abuse, single parenting, Article 377 and displacement," elaborated Suri.
This is Sanjay Suri's fourth film with director Onir. Both of them worked together for the first time in 'Jhankar Beats' and their friendship has only grown since then. Along with these projects, Suri is also doing other movies like 'Flat' and 'As a River Flows' which is produced by NFDC. 'As a River Flows' is a "movie is based in the North East region. It is not exactly about the terrorism activities happening there. But, it is about a person who is searching for his lost friend. There is a backdrop of political tension though," concludes Suri.
Credits: navhindtimes