Kolkata Couture Fashion Week AW 2010/11
Showstoppers for WRAP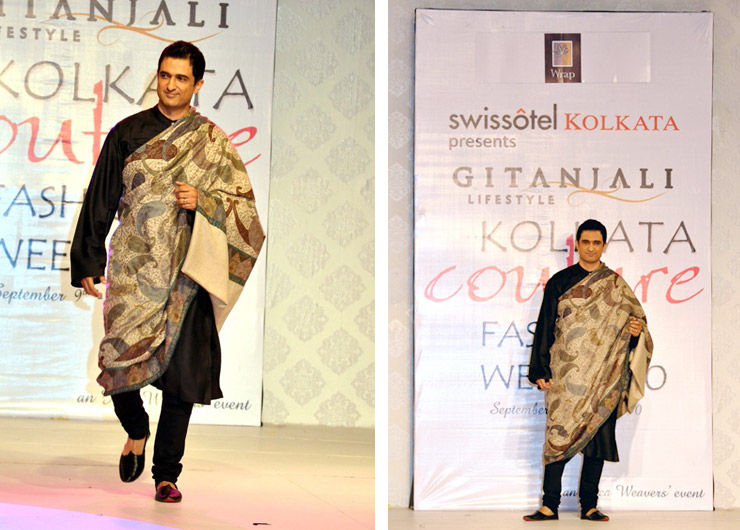 The Wrap show stoppers at the Kolkata Couture Fashion Week, on 10 September, were the independent Bollywood's original team – actor, producer Sanjay Suri and director, producer, Onir.
Sanjay Suri, the talented actor of Indian cinema , always feels at home on a modeling ramp, (Sanjay originally started his career as a model). Sanjay walked the ramp in style wearing a hand made , reversible, Pashmina shawl for men, designed by WRAP.
Another highlight of the Wrap collection was the introduction, for the first time, a 6 yard sari, hand made in Pashmina. Ever polite gentleman, Onir, who is no stranger to Kolkata, introdcued the stunning model in the sari to the audience.
The WRAP event was very well received especially by the presence of celebrities Sanjay Suri and Onir who are currently working on their new feature film I AM.
Credits: missindiamagazine