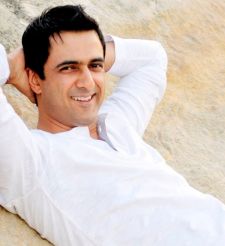 Sanjay Suri has worked for over fifteen years as a high profile model, actor and independent producer. His films include films like "Jhankaar Beats" and National Award-winners "Pinjar" and "Filhaal.". Sanjay was born in Srinagar in India and spent 19 years in the Kashmir valley before shifting to New Delhi with his family in 1990 after his father was killed by militants.
Sanjay Suri visited Sydney recently and was one of the judges for Miss India Australia 2010. He spoke to Rohit Revo about his work in Bollywood.
Off late Bollywood has started producing off beat or unconventional movies like Paa and Firaaq which have done well commercially. Do you think there would be a bigger audience for such non masala movies in coming days?
I feel non masala films have always existed but now they definitely have a bigger audience within India. The Industry always underestimates the tastes of audiences. In the last few years non formulae films like Khosla ka Ghosla, A Wednesday, My brother…NIKHIL, Jhankaar Beats and many more have found audiences with ease. The real challenge is the overseas market. Traditional distributors do not have the taste or the vision of how to market these films abroad hence most of them do not find a theatrical release. The demand from the audience overseas for star studded masala films is far more than sensible cinema.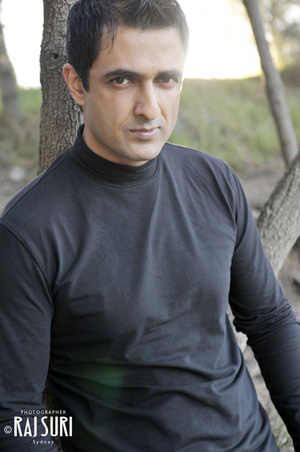 How do you mould yourself into the characters you play like playing the HIV-infected leading man in 'My Brother Nikhil' or the politician in Sikandar?
Aren't actors supposed to do that …(smiles). Well, to put it in words, if the script has a detailed character sketch that really helps or else one draws out a sketch with the Director and the writer and I feel that really gives the nuances to the character. Also sometimes one extracts from within and many times use borrowed experiences.
Bollywood seems to have been caught by the Twitter bug. How is your following going.
Hahaha! Social networking if used well, can be an asset. I have a modest following ..
There seems to be a long gap between your movies. Is this planned or do you wait for special roles to fall into your lap?
No real planning here, but surely the script has to excite me. As an Actor one's association with a film is for more than a year and it's important to feel equally passionate about the film the way one felt at the beginning. So maybe I am selective..(smiles).
You seem to have been teaming up a lot with Juhi Chawla…Is this some special bonding…?
Oh yes I love working with her. I have done four films with her (Jhankaar Beats, MBN, Bas Ek Pal and now I AM) and she is a great co star and a person. Over a period of time one always develops a comfort level and a working relationship with few people and I can say I have a great working relationship with her. She has been a part of important films in my career.
Give us a preview about Megha…
I AM MEGHA is a part of the feature film "I AM" that has four stories interlinked to each other. It's a story of two friends – a Kashmiri pandit woman and a muslim woman – separated by conflict against the backdrop of the ethnic cleansing in Kashmir in the late 80's and early 90's, this story tells a tale of loss of home and identity.
The concept of producing Megha is completely different…How did you come up with the idea.
Let me re phrase this, concept of producing I AM as Megha is a part of that.
Its pretty simple, we did not want to chase Studio's as in most cases they only fund star driven films. Since we are independent film makers, we decided to go a step further and make the first crowd source film at this scale. I call it the Democratisation for film making. We used Social network platforms and our own data base to raise funds and still continue to do so. We realised that there is an audience out there who want to be a part of film making, so this was the best way for them to be associated to a full feature film in India. Today we have more than 400 people from 30 cities across the globe attached to the film and there is still a growing interest.
Is the shooting done in Kashmir
Oh yes, in fact the entire film is in last stage of post production.
Did you relate to your childhood experiences while acting in the movie.
Actually Juhi and Manisha Koirala are the leads in this story. My inputs were only at the script level.
Your father was shot dead by militants in Srinagar. How have you coped with the pain and anguish?
Some events in life one can never cope with, it's just that time superficially heals but the scars never go away.
Juhi Chawla and Mansiha Koirala have spoken a few Kashmiri lines in the movie Megha. How did they cope.
They did a fine job and both are accomplished actors.
Tell us about your experience of shooting in Kashmir
People go to holiday in Kashmir, but we went for work J. It was a great shoot and we got a lot of support from the Tourism Ministry, JK Police and the CRPF. They all were very welcoming and supportive. For me it often felt strange as I felt torn being treated like a guest and then feeling like a host. I was a guest for the locals but for my own unit from Mumbai, I felt as if I was the host and they were working on my soil.
How marketable are Kashmiri characters in Bollywood? Isn't there a danger of being type casted the moment you say Kashmir.
I don't think one should burden a character with its marketability. Cinema is also about learning about other cultures and people. It gives a peep into another life, another milieu, another world and unless we don't explore that there is neither a growth for the filmmakers or the audiences.
Do you think Bollywood has a fascination of making terrorists as central characters rather than the Kashmiri Pandits who were selectively killed and forced to flee.
I think people like to explore drama more than tragedy. Unfortunately there has been no film that has dealt with the Hindu ethnic cleansing of Kashmir. There has been this tragic silence for two decades and it also surprises me that one of the most intellectual minds like the Kashmiri Pandits never used the medium of films by writing a script that could tell that story. I have always wanted to and I will someday.
Credits: Rohit Revo