Sanjay Suri and his wife Ambika Suri were spotted at Amitabh Bachchan's birthday party both wearing Anita Dongre.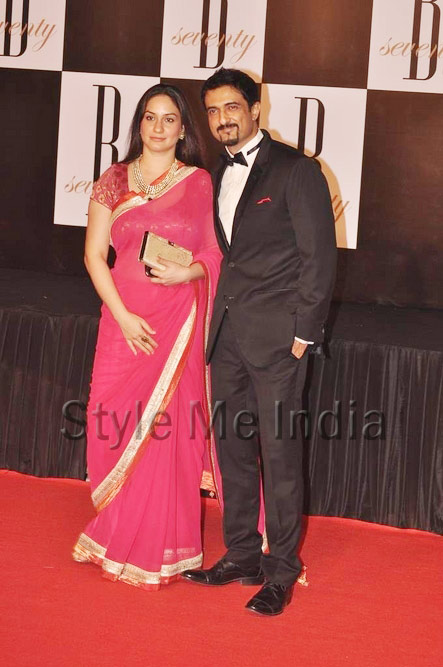 Sanjay Suri opted for AD Man while Ambika wore a pretty raspberry pink and silver bordered Anita Dongre Timeless saree which she accessorised with magnificent jewellery by Anita Dongre Pink City.
One may think that the saree is simple amongst the glitzy glam looks at the event but we found the look so refreshing appealing.
Definitely one of the best dressed couples at the party
Credits: stylemeindia.com