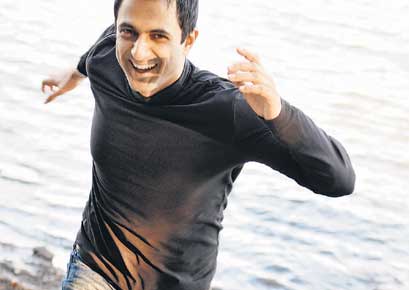 He may not belong to the category of A-listers in Bollywood, but Sanjay Suri has definitely carved a niche for himself over the years.
He found success with the 2003 hit, Jhankar Beats and since then, has stuck to doing sensitive films. In My brother… Nikhil he played a homosexual and in I Am, he is playing the role of a victim of child abuse.
"I Am is about people, human vulnerability, issues and dilemmas that bruise the modern Indian society. It has four stories that play out one after the other connecting the stories through our protagonists. I play Abhimanyu, a victim of abuse in his childhood. Someone who is dealing with his past but is not able to let go of it," explains Suri.
But the trend of him playing sensitive characters is about to change. "I don't want to limit myself to specific genres, but yes, I am looking forward to doing a lighter film in the near future," he says.
One of the best films of his career, My brother… Nikhil was directed by Onir, one of his very good friends. Talking about his and Onir's association, Suri elaborates, "I met Onir many years ago when he was an editor, but he had great sensibility towards cinema and I really liked his taste in movies. We wanted to make films that were compelling, engaging and also enriching. Being independent is not really easy here, but we both remained very focused and then also decided to make MBN together."
So going by the trend, we wonder if Sanjay will act in all of Onir's films. "No, I may or may not star in all his films but am sure we will make a lot of films together. We have a wonderful working relationship where we can fight, argue, discuss and respect each others decisions at the same time," clears Suri.
Given a choice on which of the avatars will Suri want to don, the actor or the producer we ask, to which he replies, "Both require different skill sets. Acting comes naturally to me, but I also enjoy producing. I like the feeling of ownership."
Credits: DNA India