Gearing up for his next movie Chauranga, Sanjay Suri talks about parenting, love and meditation.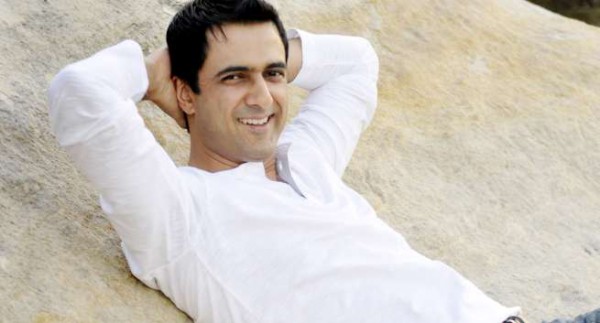 Sanjay Suri as gone on to play one brilliant character after another and outdoing himself in every single role. I was eager to know what goes in the mind of the actor who has varied performances ranging from the homosexual HIV positive guy in My Brother Nikhil to an R D Burman fan and a loving husband in Jhankaar Beats and the list goes on. I got to meet him during the promotion of the movie Chauranga and wondered why he isn't the buff, Bollywood hero. Pat came the reply, 'Big bodies and abs aren't much exciting and it all seems fluff and froth.' Here are excerpts from the candid chat with the actor who doesn't care much for a sculpted body and admits to a weakness for dark chocolate.
You played a variety of roles in your career that are different and unconventional, how do you prepare yourself to live up to the expectations of those characters?
The roles I play or the characters I choose might seem unconventional but if you look at them closely these are characters of real people. They are inspired by people who are all around us. Even the upper caste, rich landlord that I play in my upcoming movie Chauranga is very real. It is these characters that stimulate me, inspire me and seem so exotic that I can't stop myself from taking it up. I wouldn't lay my hands on something that don't inspire me instinctively. Not to say that these roles don't need preparation, just because they are inspired by real people. Even for Chauranga, I had to put in a lot of effort  — to perfect the body language, the dialect, the attitude – it took a few months to attain that perfection. I also refrained from gymming to get the perfect my body language of a village landlord. Since I am not into weights, this didn't bother me. Here is how you can also build muscles without going to the gym. 
When there is so much of preparation involved to transform into a character that is so different, do you get into a different zone and does the reel world seep into the real one?
Well, I believe in preparing but not over preparing, so that is what keeps me sane and grounded. I meditate a lot, which gives me a clear perspective of everything happening around me – the difference between the reel and the real. Meditation is like a soothing magic that combines your senses and calms you down. So, once work is done switching to my real self doesn't take me long.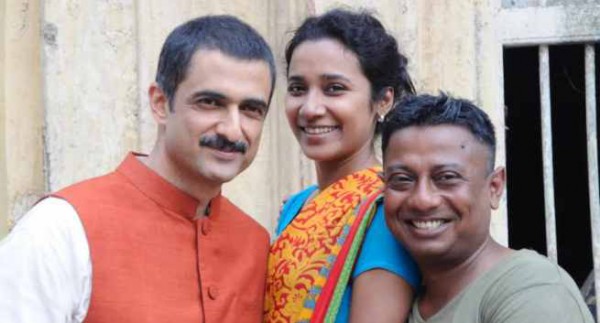 Chauranga, also depicts an extramarital affair between the landlord and his maid (Tannishtha Chatterjee), what is your take on such relationships?
The movie tries to explore a love affair between two people who restrict their feeling because of the prejudice attached with the relationship. The love affair stems between an upper cast landlord and a maid. I think when love strikes; one can't be judgmental or analytical towards those feelings. A person lives and thrives on those feelings. The characters in Chauranga are doing the same; they aren't able to give a name to the relationship because of the pressures of the society. They are loyal to each other even though the relationship is outside wedlock. Whether this kind of love is justified or not is for the audience to judge. But when it comes to a relationship I just feel one should live and let live.
The film also explores teenage love, a subject that parents in India don't acknowledge. You are also a father to two children, how do you think parents should deal with such teenage issues?
I believe the best a parent can do is to bring up their children with good core values and teach them to be affectionate towards others and be true to their own feelings. Never impose your dreams on them. There is a very famous saying by Khalil Gibran that says 'You are the bows from which your children as living arrows are sent forth.'
Also, as teenagers children start to get curious about the opposite sex and that is very natural. This is why sex education at the right age is very essential. It is the only way one can empower them and help them feed their curiosities. It is also the duty of parents to discuss and talk about sex education if your child comes to you with certain questions. Because brushing things under the carpet is only going to make them look for answers from other sources. Here are few things every 20-year-old should know about sex. 2 chaurangaDo you think you will accept your children's love interests?
I would definitely like them to talk to me about their love interests or anything under the sun that they need to speak to. I have two boys, but even if I had daughters, I would have expected the same. My concern in life is not about their love interest but if they are abiding by the legalities of the society, like riding a car or bike only when they have a license, not indulging in vices like alcohol and smoking, saying no to drugs, etc.
How do you make sure that you spend quality time with your kids?
I try to be with them in the morning while they are getting ready for school and have breakfast with them. Whenever I have time I read stories to them at night and indulge in a lot of free play. One thing I try to do is talk to them more when I am around them. This is the only way you can keep the communication channel open even when they grow up. I love to travel with my kids because I believe travel is the biggest education you can give them.
What do you do to keep yourself fit?
I am not into too much weight training; I run and swim a lot. I love to play sports like basket ball. I think the focus should be in putting your body to work through activities you love the most. I had always been a moderate eater, so dieting isn't a major concern for me. I eat my dark chocolate, puris and bhajiyas all in moderation. Since my childhood in Kashmir, I was taught to eat healthy organic food and all in moderation. Thankfully after entering the industry, I didn't have to learn or unlearn diet habits to get in shape. Yoga and meditation are also an inseparable part of my life that keeps me fit mentally.
Tell us about your two good habits that you are proud off.
I manage to keep a clean wardrobe always and maintain very high standards of personal hygiene.
One bad habit that you want to give up but aren't able to.
There aren't any as such. I am always in control of myself, even during parties and celebrations. I am not sure if that is a bad habit, but I would like to let go and enjoy to the fullest which I can't do at times.
How do you avoid getting into a rut?
Movies and books are two things that keep my brain active and ticking. If I need creative stimulation I would turn to an inspiring movie or pick up a book to read. If that doesn't suffice my needs I will turn to meditation to help my brain self-stimulate. I don't turn to social media for stimulation or to break the boredom. Even if I have to connect with people I prefer to call them rather than messaging on Whatsapp or other messenger services. My idea is to use social media for one's benefit and not get used by it. I am not a kind of person who wakes up early in the morning and turns to Facebook. I think having real conversations, being tuned to your own inner self, helps keep you calm and gets your creativity flowing.
What is your one-minute fitness mantra?
20 Surya Namaskars at a stretch is my one-minute fitness mantra.
Credits: thehealthsite