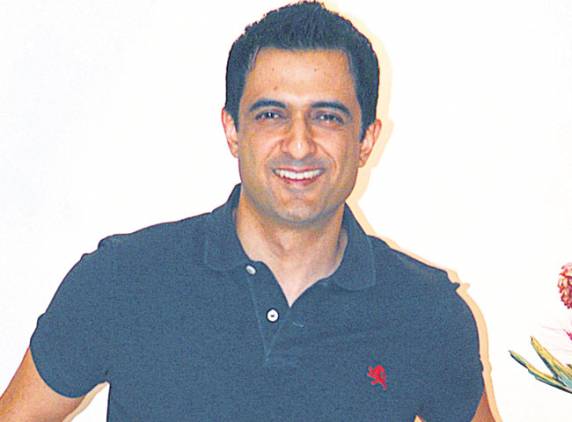 Sanjay Suri was in Hyderabad recently to promote his new film. In an interview with DC, he tells about how he feels at home in Hyderabad, being a dad and his forthcoming releases. Speaking more about his Hyderabad connection, Sanjay reveals "Hyderabad is like my second home because my sister lives here. I like going for early morning jogs near my sister's neighbourhood which is in Yapral." He adds that he misses the city buzz in Yapral but he also feels the quiet surroundings is a welcome change. "Earlier, I used to visit Somajiguda as my sister lived there before she moved to Yapral. It was in the heart of the city, close to eating joints and closer to the airport," he says.
Sanjay, who is a proud father of a three-year-old son informs that after filming for his upcoming film, that revolves around sensitive issues like child abuse etc., his perception of life has changed for the better. "I become sensitised to the subjects that I work on. After playing the role of someone who is physically abused as a kid, I am terrified when I think that even my child can be prone to child abuse."
His profession also gives him the opportunity to meet different people and observe different sides of people he already knows. "I had always known film-maker Anurag Basu but I came to know about a different side of him only later. Anurag Basu had been a victim of child abuse, which I had no clue about until he expressed interest to play the part of the abuser. Sometimes it is instances like these which make you think how little you know of people you interact with," he opines.
When quizzed on his future plans, he informs that wants to make a film on Kashmir, "I hail from Kashmir and I'd like to make a film on what I'd seen there as a child. Nothing has been written about it. I want to break this silence and show what actually happened there."
Credits: Deccan Chronicle